Is this you?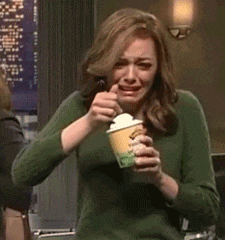 Girlfriend, if you are a 2020 bride I raise my glass to you! Because Honey, you deserve a hug, a target run with endless popcorn/slushes, and a huge mimosa.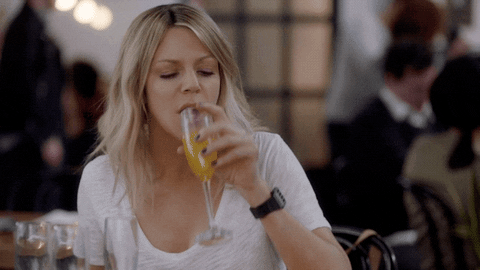 You are likely being asked to pivot your wedding plans during this pandemic. You are being asked thousands of questions by everyone and it has led to you often saying, "I don't know what to do." Raise your glass if this sounds familiar!
But I know what most of you are thinking… that even though escaping on an all-inclusive 1 way day trip to target sounds like a dream it won't likely solve the flood of incoming texts coming in from mom, grandma, sister, bridesmaids for an answer.
I know emotions are running deep and everyone is asking for answer to question you may not know how to answer.
Therefore, I have few tips below on how to pivot your wedding plans during a pandemic to help provide direction and ease your nerves.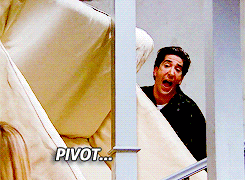 Now, before I get started…
Local Guidelines to Follow
I do want to mention that it is CRITICAL to STAY IN CHECK with the County and/or City guidelines for where your wedding ceremony and reception are taking place (if you have two different locations).
***Please note, the tips I provide are not legal advice, so be sure to often stay in check with your state and local authorities as we know ordinances can be changed or implemented daily.****
For my local girls here are a few links that will direct you to these pages:
San Antonio COVID-19 Regulations & Ordinances
Bexar County COVID-19 Regulations
Comal County COVID-19 Regulations & Ordinances (Spring Branch /New Braunfels)
Guadalupe County – COVID-19 Regulations & Ordinances (New Braunfels)
Wilson County – COVID-19 Regulations & Ordinances (Floresville, TX)
Atascosa County– COVID-19 Regulations & Ordinances (Pleasanton/Jourdanton/Poteet)
Wedding Tips for your Big Day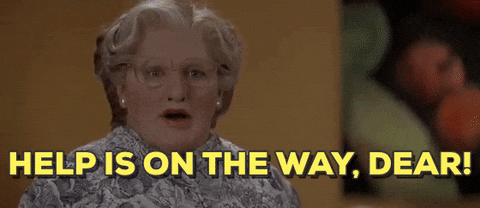 Tip #1
Take a deep breathe. And know good things are headed your way. God never gives more than what we can handle. You my dear are stronger than you know.
Tip #2
Have an idea of a backup plan "IF" MANDATED stay at home orders go into effect before your wedding. (I would suggest this for knowing a plan – this doesn't mean you would have to put it into place)
Take a deep breath and know ALMOST every single one of your Vendors have likely been through this process with their brides. Reach out and communicate to your vendors and ask, "If a mandated Stay at Home Order goes into effect what will this look like?" or if you have a wedding planner ask them to do this for you.
So for instance, for my photography business (Under the Sun Photography) if we are mandated to have Stay at Home orders in place (which I have been through) my couples have been able to reschedule their weddings to new dates based on my availability without additional fees.
Together, we were able to find a new date and it wasn't a complicated process but remember to just be open minded to available dates with your vendors. This may lead to your Spring wedding happening in Fall, or a Saturday date turning into a Friday wedding. We are all here to help the best we can, but because so many weddings have been impacted and shifted due to COVID for so many couples we ask that you are open minded.
Because all that matters at the end of the day is your wedding is the start of a beautiful marriage. And being a wife for 8 years, my memories I hold dearest are those that I started with my husband along with our closest family & friends.
Tip #3
So what do I do, if we ARE NOT mandated to stay at home but we are given limitations?
Are you thinking this:
"What should I do? Should I reschedule? Should I carry on? Do I hire someone to bathe everyone in Lysol?"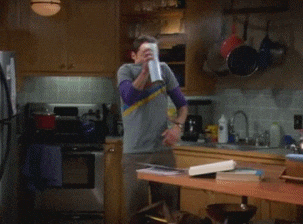 No worries honey, here are a few options to help figure out what plan may be best for you and your fiancé. These options listed below are to the current (7/15/ 2020) 100 maximum gathering guidelines here in Texas.
**** Also note this doesn't include rescheduling costs or fees, nor restrictions that may be associated with your vendors. EVERY case is different. So please ALWAYS check with your VENDORS FIRST before making any decisions!
What are my options?
(Tip #3 broken down)
Option 1: Have your wedding ceremony, then schedule your wedding reception at a later date. This is perfect for brides that have large guests counts over a 100 invited to their wedding day. The idea would be to do have your ceremony and get married with your closest friends and relatives present. You could add a small dinner afterwards and do a small toast. Then at a later date have your formal reception.
Case Seen: Bride couldn't have wedding at a city owned venue due to restrictions. Plans for ceremony was at a church. Therefore, Bride was able to have her ceremony and planned her dinner reception at a restaurant.
Option 2: Turn your wedding plans into an elevated intimate wedding experience. Ceremony and reception, etc. This is perfect for those that want the wedding experience but on a much smaller scale. Therefore, you would have your ceremony and reception but instead of having 300+ guests you would just elevate this experience for 40 (or 100 whichever) You could reduce your guest list and increase your wedding experience with a wedding planner (which will be your saving grace), stylist, rental pieces, floral installations, or even going from a budget friendly meal to something more extravagant. Instead of chicken you could have steak. Or you can be more personable here and serve the best Pizza! It's all about doing what feels right versus what's standard. Or instead of just offering wine and beer for your drinks you could have a full-service bar along with a signature cocktail. There are so many endless possibilities.
Case Seen: Intimate weddings (I haven't blogged them but I will soon!) Carly & Brian had a beautiful ceremony with a beautiful and the most DELICIOUS Pizza & Donut bar. These two wanted to be married but not have the stress of a wedding nor did they want a dance. Another couple, Jordan & Josh – planned their wedding in less than 2 weeks and had a formal ceremony, toast, enchilada dinner, and danced for an hour then left early with a sparkler exit. All had 40 people or less. All were hosted and held by our amazing friends at Strawberry Pines (located in Poteet, TX)
Option 3: Have the ceremony and reception at the maximum capacity rate. (I.e. 100 guests) this is similar to the option 2 above but would be more in mind for a 100 vs. 40. This would include having the ceremony, but also all the traditional events at a normal reception. Would advise to check into table setups (once you go over a certain threshold, catering may ask that you have tables 6ft apart, etc.) This is where a wedding planner would be perfect, they would communicate to the venue and catering to ensure things are set to regulations.
Option 4: Reschedule and push back at a later date. This would be if you are wanting to wait and hold off. I wouldn't take this decision lightly be sure to communicate to all vendors before booking a new date.
Tip #4 "IF I do decide to RESCHEDULE my wedding when should I do this?"
This is the top question I am receiving.
"Jess, I don't know what to do? When should we reschedule?"
This is my advice, it may be different from others but this is honestly 100% what I would do if I were you. And this is 100% I would do if it was my wedding day. I would hold off on the idea of rescheduling until you are 30 days out from your wedding. Now, I know what you are thinking, "How can I reschedule my wedding 30 days away?"
Trust me, I would have thought the same thing until I have been through this process starting in March when "everything hit the fan". But KNOW THIS it is 100% likely your BEST CHOICE. We have all seen guidelines change, mandates lift here in Texas just a little over 30 days ago. We all know that this is not going to last forever. But we also all know, that no one truly has an answer when this pandemic will be over. If we did, everyone would be chill and no news would be reported. There's no crystal ball that can predict the future and even though this is 100% stressful not to know, it's also 100% relieving in not knowing. Meaning, since no one can predict the future, it could be good. We could have less and less cases and restrictions may lift. At the start of June there was hardly any restrictions, masks were optional, restaurants were at 50% capacity if not 75%, and y'all that was just 30 days ago. So much can change!
So put faith that into the good unknown. BUT also put your faith into the known and communicate with your wedding professionals (or have your planner do this) and talk to them when they need an answer by for rescheduling. Here is what I have seen for deadlines:
30 DAYS BEFORE YOUR DAY:
When to start notifying your vendors
Florist – Notify within 2 weeks. Florists have to order their florals from a wholesale company and purchase your flowers prior to arranging them. I have seen 2 weeks be the standard, but yet again each florist is different communication is key.
Catering: Notify within 2 weeks, here again, these guys purchase the ingredients for your meal from either wholesale or an independent grocer in advance. Now, if you have family cooking and buying briskets, you might need to notify 30 days ahead due to freezing meats. Again, communication is key.
**If you are having items specially made, printed, ensure to notify these individuals 14 days in advance – this includes bartending services, stationary, cakes, cookies, etc.
Guests: I would highly recommend having an answer to them in 30 days, but know I have seen where couples have made decisions in regards to their wedding in 14. Have a communication system in place where you can notify everyone (have a phone tree of calling Aunts/Uncles/Friends that'll help notify others)
Tip #5 Realize, that whatever decision you make, you cannot make everyone happy.
I know this tip is a huge unpopular opinion, but you can't carry the stress to please every single person. Go through your options, know your options with your vendors, and talk this over with your fiancé. Make a decision, then sleep on it before discussing this with your family. It is critical that you both are on the same page. I cannot tell you guys how much sleeping on a decision has helped me in anything that life has thrown my way.
Then when rested and clear minded, inform everyone your decision.
Respect others that may have a different opinion. Also recognize due to certain fears, individuals with underlying health conditions or age may not attend the wedding. Be understanding and open minded of your bridal party, grandparents, parents, and guests.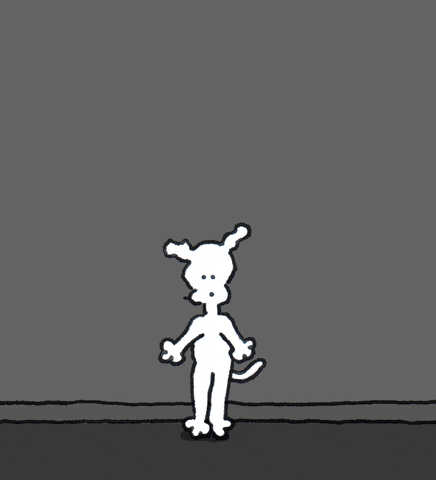 I wish each of you nothing more than the best, whether you are a UTS bride or not, my heart goes out to each of you. Hang in there!! It will get better!